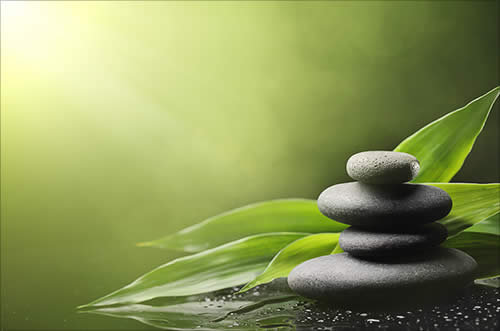 What is Therapeutic Movement?
Therapeutic Movement is an evidence-based healing program of gentle, body-centered movement, designed to reclaim and revitalize bodies suffering from trauma, addiction, injury, or illness.
Taught by a certified Yoga Therapist, Therapeutic Movement is an important element of an integrated recovery. Optimal health requires treating both the mind and body so that each can support the other on the road to whole health.
How Does Therapeutic Movement Work?
Therapeutic movement integrates comfortable body postures, gentle movement, and breath-work with a meditative mindset.
During the session, your breathing becomes integrated with the motion of your body. As you come to fully inhabit your body, physical sensations and emotions reveal themselves as you're ready for them. Healing results as you experience the release of emotional and physical constrictions that may have kept you "stuck."
Your Brain on Therapeutic Movement
Specific breathing techniques combined with individualized, carefully chosen movement practices are like a pause button for the brain.
As you attune yourself to the subtleties of breathing and the movement of your limbs, your awareness begins to turn inward. An inner calm unfolds, and unconscious tension in both body and brain dissolves. In this state, clarity and hope have a chance to rise to the surface of awareness.
What If I'm Out of Shape and in Pain?
Therapeutic Movement meets you where you are. Whether you are fit or not, strong and flexible or stiff and in pain, this restorative practice accommodates itself to you.
Therapeutic Movement can be customized for everyone:
Hospitalized patients who cannot leave their bed
Partially paralyzed individuals
People living with a severe mental illness
People who live with chronic pain
People of all fitness levels, all ages, all concerns
Affordable and Accessible
Therapeutic Movement is affordable. It doesn't demand long-term, costly professional guidance. It requires nothing more than a few simple, inexpensive household props. You might use a yoga mat, towel, or rug; a blanket or bolster pillow; perhaps a book or yoga block.
Therapeutic Movement is accessible. It is safe and effective every age, body type, level of ability, and mental capacity. As long as one is willing and able to follow simple directions, the practice is available to everyone.
The Science behind Therapeutic Movement
Therapeutic Movement is a form of Pranayama, the traditional name for yoga-type movement combined with breathing exercises. Pranayama is considered one of yoga's most powerful practices, and this has been confirmed by science.
Studies from Harvard, the National Center for Biotechnology Information (NCBI), and many other research institutes have demonstrated the significant health benefits of Pranayama. It improves cardiac and respiratory function, decreases stress, reduces depression, and lessens anxiety. And these are just some of the evidenced-based benefits.
"Breath-centered asana practice and pranayama are among the greatest gifts from the yoga tradition to help us maintain our physiological and metabolic health and well-being, balance our emotions, and clarify our minds." —Gary Kraftsow
Surviving to Thriving
With the use of Therapeutic Movement, you can say goodbye to merely getting by and move on to flourishing at every level of health.
Because Therapeutic Movement programs are customized to your individual needs, you and the yoga therapist become co-creators of the healing process. Your input and your body's receptiveness to change are as important as the guidance you receive from the professional yoga therapist.
Your active role in the process ensures that your recovery—physical, emotional, or both—proceeds at a pace that is uniquely suited to you. By reclaiming the healing process, you empower your body, mind, and spirit as allies. You go from merely surviving to thriving.