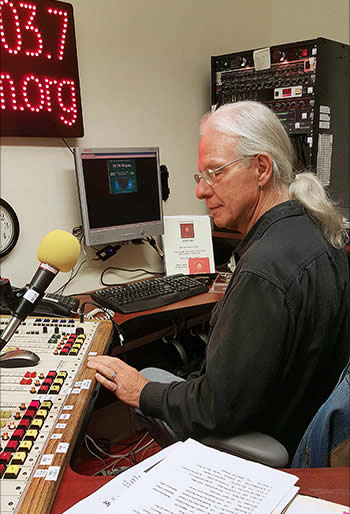 From November 23, 2015 until April 2, 2018, "A Mindful Emergence" radio show was hosted by Eddie LeShure and Margaret Kirschner weekly on WPVM FM 103.7, an Asheville-based, non-profit, community radio station. In total, 116 programs were broadcast, all with wonderful guests and valuable content.
Each week, "A Mindful Emergence" provided an in-depth and informative look into addiction recovery, trauma relief and compassionate self-care, featuring conversations with specialists in the fields of mindfulness meditation, therapeutic movement, addiction treatment, post-traumatic stress disorder, and self-compassion therapies. The show presented the latest, evidence-based practices and treatments and how they can be integrated into daily life and ongoing challenges.
All of these programs were archived for the purpose of future listening, and you can enjoy them at your leisure. They are listed in reverse chronological order of broadcast dates. Feel free to share this link with others.
Radio Show Archives