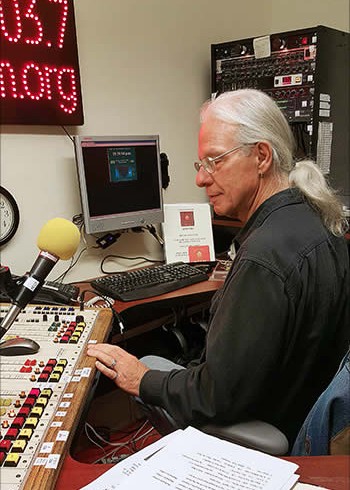 "A Mindful Emergence" on WPVM FM
Listen to the A Mindful Emergence radio show, hosted by Eddie LeShure and Margaret Kirschner, every Monday, 7pm – 8pm, on WPVM FM 103.7.
Each week A Mindful Emergence provides an in-depth and informative look into addiction recovery, trauma relief and compassionate self-care, featuring conversations with specialists in the fields of mindfulness meditation, therapeutic movement, addiction treatment, post-traumatic stress disorder, and self-compassion therapies. The show presents the latest, evidence-based practices and treatments and how they can be integrated into daily life and ongoing challenges.
The show also includes announcements about upcoming healing events of note in Western North Carolina, with the intention of supporting collective efforts in our community to promote integrative whole health. All this …plus a dash of tasty music.