For the October 30th program from 7 to 8 pm, Eddie and Margaret will be joined by author and substance abuse clinician Barbara Kimbrell.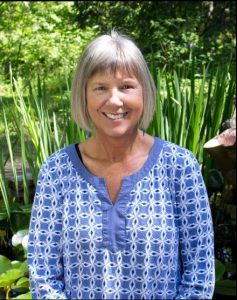 "Drunks, Monks and Mental Illness. . .Based on a
Lie"
is a novel about the obstacles of addiction, having a dual mental health diagnosis, and the ongoing aftermath of sexual abuse. These three too often get up on hind legs and bare their teeth. The main character, Rachel, was brutally victimized by her red-headed monster, Ollie, and was afraid to come out from under her bed of fear. She continued to pile more and more blankets on that bed with unhealthy relationships, hard living, drugging and denial until finally she had the courage to crawl out from under that weight. That began her journey of recovery. This character's life draws from some of the author's own experiences with some creative twists and embellishments. Author Barbara WIllis Kimbrell resides in Asheville, NC, and currently works as a Masters-level clinician in the substance abuse arena locally. She has two grown children, a granddaughter, two dogs and a loving partner who is also a substance abuse counselor.