On our January 15th program, Eddie and Margaret will be joined by author Lisa Boucher.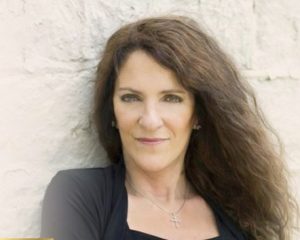 Lisa Boucher is the author of the award-winning book, "Raising the Bottom: Making Mindful Choices in a Drinking Culture." She has been featured or contributed to articles in Shape Magazine, The Epoch Times, The Fix, The Mighty, quoted in U.S. News & World Report, USA Radio and numerous PodCasts. After short stints where she trained polo horses, worked as a flight attendant, hairdresser, and bartender, Lisa revamped her life and settled in as a registered nurse. For the past 28 years, she has worked with hundreds of women to overcome alcoholism, live better lives and become better parents.
 
Do you worry that your drinking may have unintended consequences to your health, your family, your relationships, and your profession? We live in a boozy culture that is entrenched with the idea that women and wine go hand in hand. Is your book club really a "wine club"? Do you drink to "cope" with the anxiety of parenting and the pressures of being a mom, a wife, or a professional? In Raising the Bottom, mothers, daughters, and health professionals share their stories of why they drank, how they stopped, and the joys and rewards of being present in their lives once they kicked alcohol to the curb. In these pages, women share their drinking stories of hitting emotional bottoms—so you don't have to.