On our March 26th program, Eddie and Margaret will be joined by yoga teacher and life coach Elena Mansour.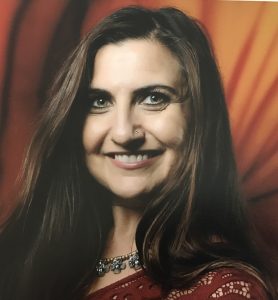 Elena Mansour first came to yoga in 2001, when she was searching for a way to become healthier and more at peace after the death of her mother. She is life-long learner who has dealt with anxiety and depression. Towards that end, Elena has completed has completed three, 200-hour yoga teacher certifications and is currently working on her 1,000 yoga certification through the Kripalu Center for Yoga and Health. She has also taken several trauma informed yoga trainings and is a certified life coach through the Coach Training Institute. She is also in the midst of completing the two-year Asheville Insight Meditation Facilitator Training Program.
Elena teaches a gentle yoga and anxiety releasing yoga class at Asheville Community Yoga, as well as a trauma-informed yoga class to veterans at the VA hospital in Asheville. Elena is also available for private yoga sessions and life coaching. She has a Bachelor's Degree in Economics from Boston University and a Master's in Public Administration from the Harvard Kennedy School.